Explore the Eerie Glore Psychiatric Museum with Ghost Hunts USA!
Home » Blog » Missouri's Best Weekend Events, MissouriHauntedHouses.com News and Updates, Missouri Haunt News
June 5, 2019 By Chelsea T.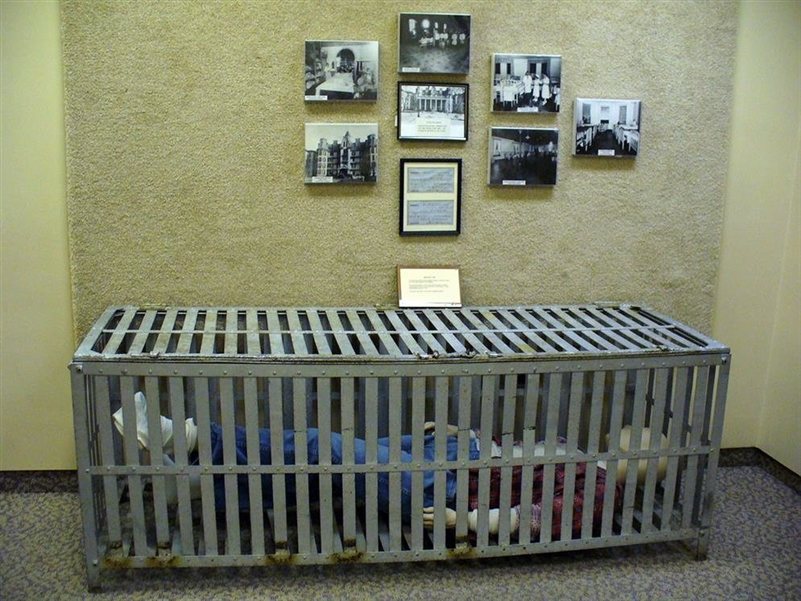 Photo by:
Kelly Garbato, via Flickr
Do you have what it takes to explore the Glore Psychiatric Museum in Saint Joseph? Find out with Ghost Hunts USA, who will be hosting a number of tours at the location through the end of November.
Ghost Hunts USA will have exclusive overnight access to the museum, including the foreboding underground tunnel that now connects into the prison. Listed as one of the top 50 unique museums in the world, and one of the most haunted places in Missouri, paranormal lovers don't want to miss out on the opportunity to check the place out.
Dating back to 1872, the facility opened its doors as the State Lunatic Asylum No. 2 and over the years, expanded from 275 beds to 3,000. The building is believed to be haunted by the mental patients that once resided there, including a full-bodied apparition that likes to linger in the morgue!
According to the Ghost Hunts USA website, the male apparition has been spotted near the elevators and several investigators have captured an EVP of a male voice screaming "GET OUT!" Among the other reports made are disembodied whispering, moaning, crying, and a female voice that calls out your name when no one else is around!
Your ghost hunt at the Glore Psychiatric Museum will include the following:
History Tour from 10am until 5pm
Exclusive Access to the haunted underground tunnel
Exclusive access to the most haunted areas of this psychiatric museum
Group Séances
Ghost Hunting Vigils
Structured Vigils
Ghost Hunt with experienced Ghost Hunting Team
Use of our equipment which includes, trigger objects and EMF Meters
Private time to explore this location and to undertake your very own private vigils
Unlimited refreshments available throughout the night including: Coffee, Coca Cola, Diet Coke, and Bottled Water
Selection of snacks
*Guests are advised to dress appropriately to the changing weather conditions.
Dates:
Friday, June 28th
Saturday, June 29th
Friday, August 16th
Saturday, August 17th
Friday, September 6th
Saturday, September 7th
Friday, September 20th
Saturday, September 21st
Friday, November 29th
Saturday, November 30th
Click here for more details & to purchase your tickets ahead of time!