Behind Bars: Hunting Ghosts at Missouri State Penitentiary
Home » Blog » Missouri's Local Halloween Fun Guide, Missouri Haunts: An In Depth Look, Halloween Headlines
September 2, 2015 By Kelly T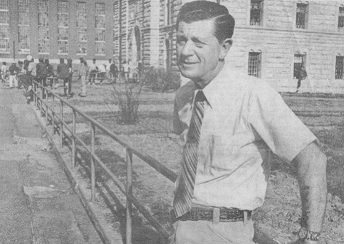 Photo by:
State Pen Archives via Wikimedia Commons
Once the largest prison in the United States with 5,200 inmates, Missouri State Penitentiary is a prison with a notorious past. From prisoner riots due to a lack of edible food, to three murders in 24 hours, to 145 stabbings in 2 years, there are certainly a few reasons why Time magazine dubbed Missouri State Penitentiary the "bloodiest 47 acres in America."
For a closer look at the penitentiary, thrill seekers (ages 14 and up) can partake in a 3-hour stay at the Missouri State Penitentiary by reserving their spot online. Guides will provide participants with a history of the building, and the basics of researching the strange and unusual. According to the website, "In this tour, guests are guided through Housing Unit 1 (Control Center), A-Hall - the oldest building still standing on the Missouri State Penitentiary site (built in 1868), Dungeon Cells, Housing Unit 3 (which contains Death Row Cells) and the Gas Chamber."
Participants are also encouraged to bring their own paranormal investigative equipment. For those who do not own their own equipment, no need to worry, equipment is available to check out for use during the duration of the investigation. Flashlights are recommended for low visibility areas.