Do You Dare? Stay the Night in One of Missouri's Haunted Hotels!
Home » Blog » Paranormal Headlines, Real Haunted Places
November 10, 2017 By Chelsea T.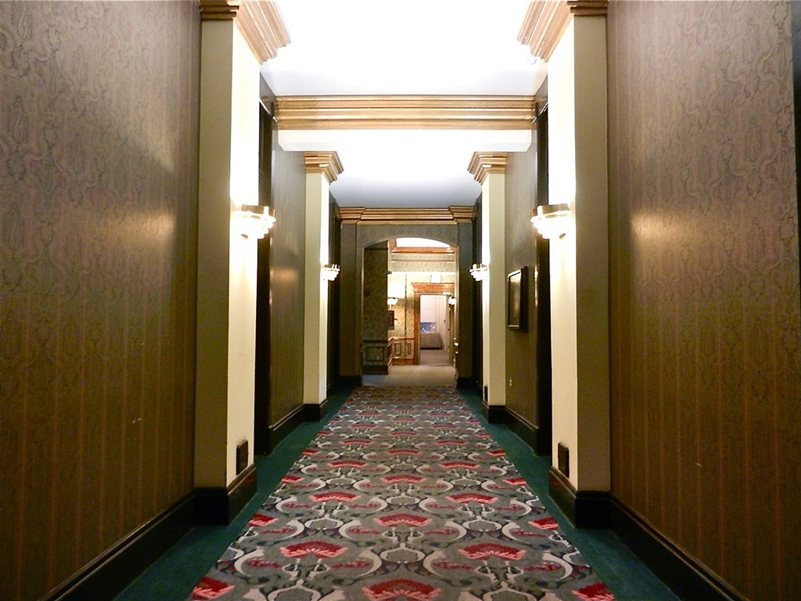 The haunted halls of Hotel Savoy in Kansas City
Photo by:
Ross Griff via Flickr
Missouri is known for a lot of things and has a ton of great places for both locals and tourists to enjoy. It's also home to the first ever successful parachute jump to be made from a moving airplane in 1912. But, The Show-Me State is also jam packed with ghost stories, especially in its hotels.
There are a number of hotels that have eerie stories linked to them, and if you're one who enjoys all things paranormal, you can put your brave pants on and stay the night in one, or more, of them! Check them out below, along with their haunting stories.
Hotel Bothwell - Sedalia, MO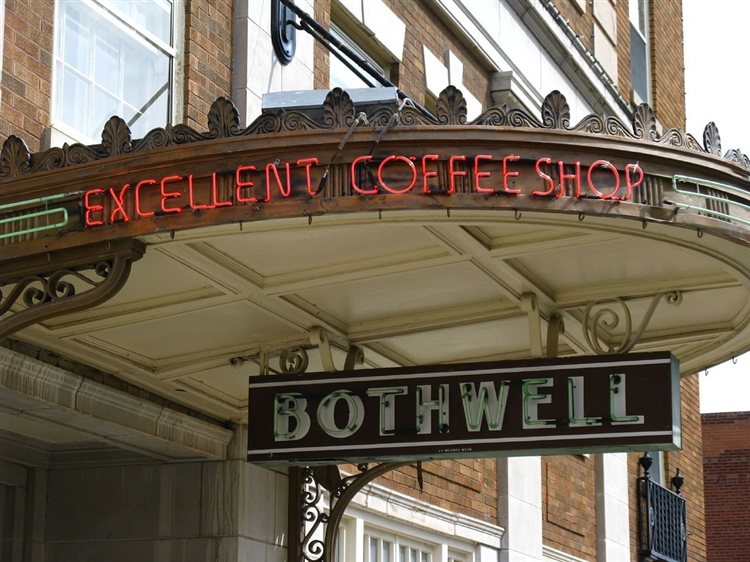 Photo by Jasperdo via Flickr

Located on East 4th Street in Sedalia, this hotel dates back to 1927 and is believed to be quite haunted on its third floor. A number of witnesses have reported spotting ghosts on this floor, and guests have claimed to hear unexplained voices throughout. Personal belongings have also mysteriously gone missing in the middle of the night.

Elms Hotel - Excelsior Springs, MO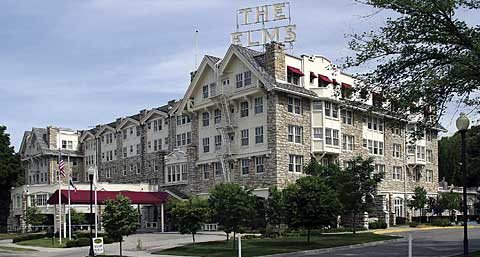 Photo by JK_in_KC via Flickr

This hotel dates back to 1912 and is believed to be quite haunted. Harry S. Truman spent election night here in 1948 and it was also once a training camp for boxer Jack Dempsey, and a summer camp for the 1948 New York Giants. The hotel is also known for its ghosts, who provide a pervasive eerie feelings for some. Stories say the hotel's lap pool is haunted by a male ghost from the speakeasy days, during which the pool was part of the basement. The man was said to have been killed here by the mob. Other stories say the ghost they've spotted at the pool is a woman, who is seems to be upset and in search of her child. Her ghost is known to pull hair and throw things if her temper is riled. A ghostly woman wearing a maid's outfit, said to be in her twenties, haunts the hotel's third floor and is said to supervise the living housekeepers.
Grand Avenue Bed and Breakfast - Carthage, MO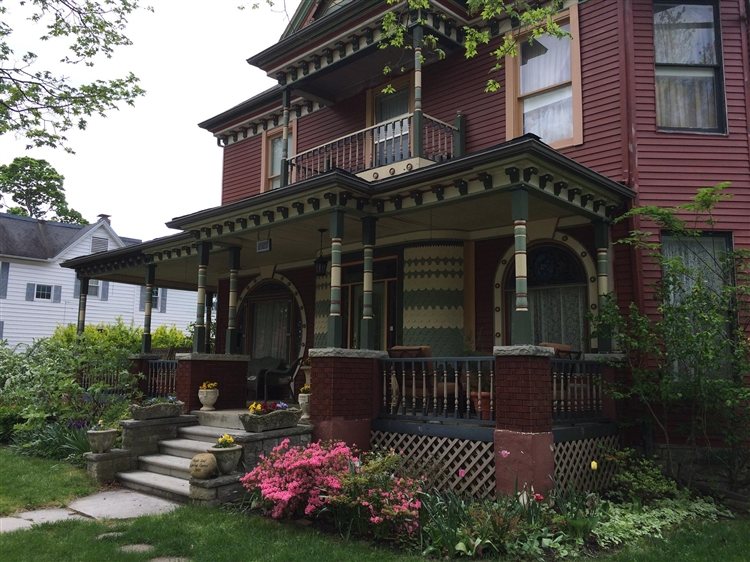 Photo by Grand Avenue Bed and Breakfast via Facebook
This bed and breakfast is situated inside a home that dates back to the early 20th Century. Not only do they offer friendly staff, free wi-fi and breakfast, but some ghostly friends too! Or one of them at least... so far. The ghost is believed to be that of Albert Carmean, a former owner of the home, who likes to fill the parlor and dining room with the smell of cigarette smoke.
Saint George Hotel - Weston, MO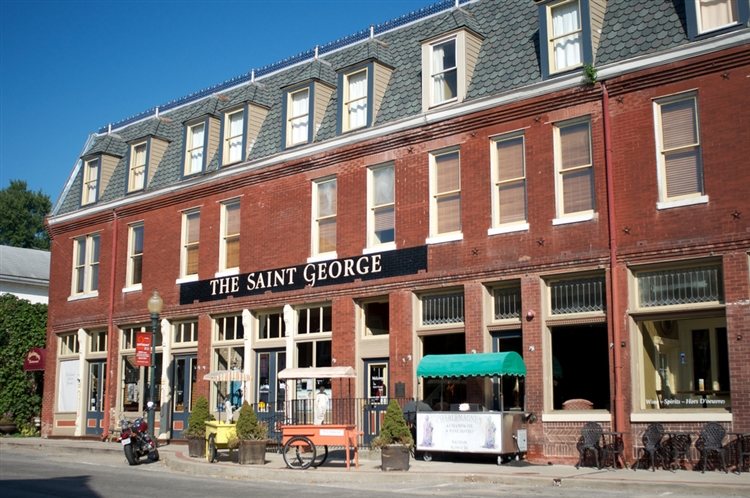 Photo by Randy Lane via Flickr
Located on Main Street in Weston, the Saint George Hotel dates back to 1845 and is said to have haunting stories that go all the way back to the Civil War. A young boy's ghost is believed to linger the hotel, hiding things that belong to guests. Most of the ghostly activity is said to occur in Room #302 and Room #303.
Muehlebach Hotel - Kansas City, MO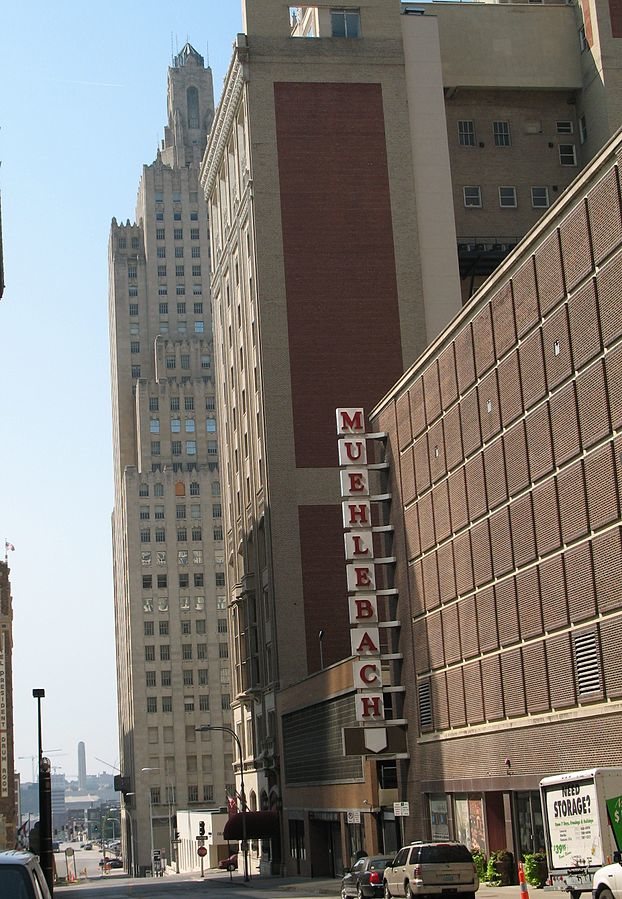 Photo by Americasroof via Wikimedia Commons
This historic hotel in Downtown Kansas City has been visited by pretty much every president, including Theodore Roosevelt and Ronal Reagan. The building it is in once was a theatre, and today, it operates as a part of the Kansas City Marriott Downtown Hotel. Witnesses have reported the apparition of a lady wearing a blue dress on different floors of the hotel. Many believe she was a former theatre patron or actress who died when the building was part of an adjoining theatre complex in the early 20th Century.
Prosperity School Bed and Breakfast - Joplin, MO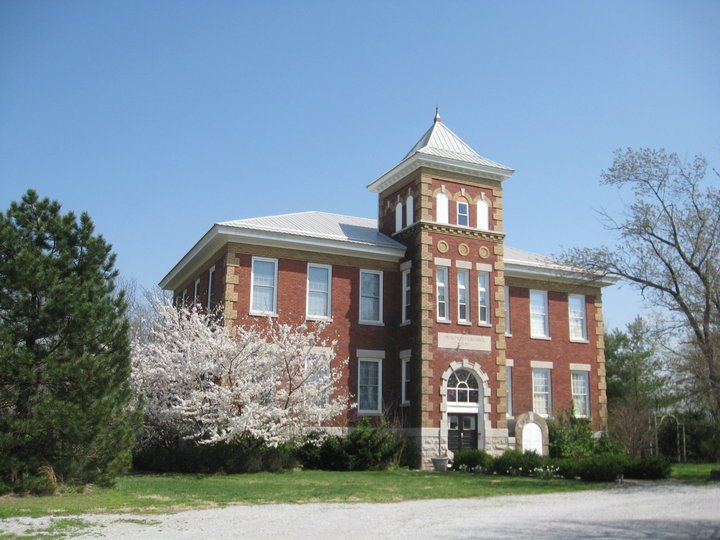 Photo by Prosperity School Bed and Breakfast via Facebook
Before this building began operating as a bed and breakfast, it was a school and then stood empty for three decades. During the time it was empty, it became known as a hot spot for paranormal activity. TV's Ghost Hunters have explored the place and captured an image of ghostly children running down a hall. Shadowy figures and a ghostly nurse have also been reported here. The rooms were said to be named after longtime teachers of the old school, and many witnesses have reported strange occurrences such as ghostly children who crawl into bed with them and issues with the electrical equipment.
Drury Inn and Suites - Creve Coeur, MO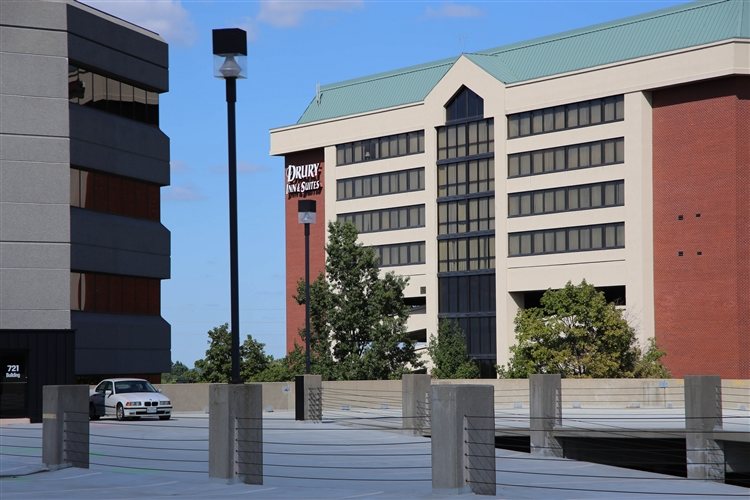 Photo by Paul Sableman via Flickr
This suburban hotel is located on Olive Boulevard in Creve Coeur, and is believed to be especially haunted on the fifth floor. Witnesses have spotted apparitions who walk down the hall but vanish as you closer to them. Other reports here include footsteps, voices, an elevator ding and a a strange feeling that there is a presence nearby.
Hotel Savoy - Kansas City, MO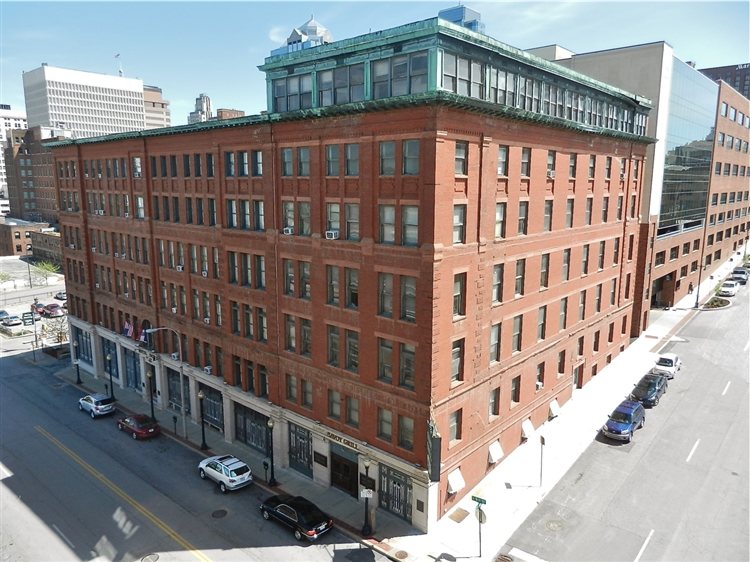 Photo by Ross Griff via Flickr
It has been said that Betsy Ward lived at this hotel in the late 1800's and she died in Room 505. How she died is uncertain, one story says she committed suicide in the bathtub while another suggests there was foul play involved. Witnesses at the hotel have heard unexplained voices, spotted shadows and have heard doors open and close by themselves, all in the vicinity of Room 505. Some people have reported a feeling of being watched and followed on the second floor where a restaurant manager was allegedly stabbed to death by the dishwashers in 1990. EVP's have also been captured, along with photos that have shown orbs and apparitions. A little ghostly girl wearing Victorian-style clothing has been spotted on the fourth floor and the elevator is known to get stuck on the fourth floor pretty often, or it will send its passengers to the sixth instead when they push the fourth floor button.
Have you ever visited any of these haunted Missouri hotels? If so, let us know by commenting below!