Brave The Living Dead in Lees Summit this Halloween Season!
Home » Blog » Missouri Haunts: An In Depth Look
October 6, 2018 By Haunt News & Press Releases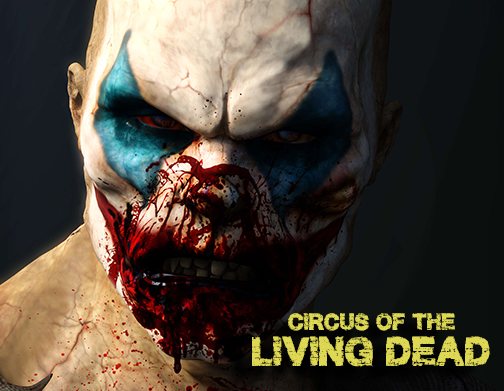 NEW! Circus of the Living Dead!
MissouriHauntedHouses.com recently sat down with Jeremy Wood of The Living Dead, to discuss what's new at the attraction for the 2018 Halloween Season! Located in Lees Summit, this haunt is sure to get your heart pounding and your blood flowing!
What's new at The Living Dead for 2018? Do you have any new rides, attractions, or special features that Haunt Seekers should know about?
The Living Dead Haunted Attraction has now expanded to twice its original size. Our new portion still involves surviving members of the Dead - but these zombies are of the clown variety!
We also have constructed a NEW 5 minute escape room to go with our original Haunted Escape Room. This one is called Circus of the Living Dead...So if you survive Escape the Living Dead - you can go on to the next one and see if you can avoid becoming part of the Zombie Circus.
What are you most excited about for the 2018 Halloween Season?
We are excited to show off the new section of the Haunt and the new 5 minute escape room, but most of all, we're excited to see if we can grow our attendance and recognize a few familiar faces of return customers.
What differentiates The Living Dead from other local haunts in Missouri?
Just like all of the great Haunts in Missouri - we try to scare you as much as we can - but we don't do it with a lot of props or pneumatic elements. We use actual people, who work their rear ends off to make sure you never feel safe, or have a moment to relax.
How long has The Living Dead been in business? Can you tell us a bit more about The Living Dead's history?
We started in 2016, and have been going ever since. We are a family run operation that came to be due to always attending Haunts with our two boys, Noah and Jordan. When they were little they always talked about wanting to do one of their own...So before we all got too old - we did it!
What's your favorite experience since opening The Living Dead?
Seeing people laugh, hearing them scream and creating memories that will hopefully last a lifetime. The money is always nice - but seeing people having a good time, and enjoying one another because of something you created for them - is the best.
How long is a typical haunt experience at The Living Dead from start to finish?
Depending on lines, of course, one could expect to be at our haunted attractions for up to an hour.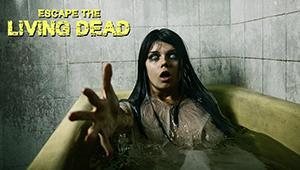 On a scale from 1 to 10, how scary would you say The Living Dead is? Why?
We feel like we're a 10! But we can always improve. Our customers usually give us great feedback, and we try to incorporate it. We're not the biggest or the best known, but we truly do our best to give people a fun experience.
Does The Living Dead's property have any real haunted history? Do you have a spooky encounter you'd like to share?
You never know...
What inspired you to open up a haunted attraction? What's your favorite part of the business?
We have always had a love for Halloween, and attending Haunted Attractions all over the country. So it was that love, and our children who inspired us to give it a shot. Of course, the best part is hearing people scream and have fun!
How has new technology (i.e. animatronics, special props, etc) helped you to enhance The Living Dead?
We use technology - but the primary scare we utilize is people. We use video, and technology online to promote the Haunts, but we really feel like there's nothing better than a real live scare.
Can The Living Dead accommodate large groups? How many people can experience The Living Dead together as a group?
Of course! We can accommodate large groups, and usually will send you through with your group, so you can experience it all with your friends.
Does The Living Dead offer any special deals, discounts, or coupons?
We offer a combo ticket that allows you to experience all 3 of our attractions for $30.
Anything else you'd like to let us know about The Living Dead?
We can't wait to see what the season holds, and we love MissouriHauntedHouses.com!