Missouri Haunted Mazes & Haunted Corn Mazes
From elaborate indoor labyrinths terrorized by ghosts and ghouls there are plenty of Haunted Mazes coming to Missouri this October that no haunt seeker would want to miss out on! Haunted Mazes are always exciting because you never know just who - or what - will be around the next corner, which is why they've become a local favorite when it comes to haunted attractions. If day time, spook-free corn mazes don't get your hear pounding, then one of Missouri's scare-filled nighttime mazes or indoor scare labyrinths is sure to do the trick!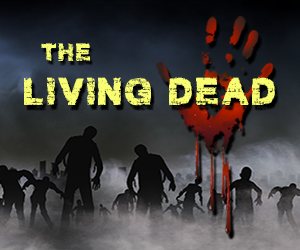 Located in Lees Summit
Open today!
It was only a matter of time...Humans have been trying to play God for too long, and now the bill has come due. In a testing facility, experiments have gone awry. Well-intentioned doctors and scientists trying to extend the length of life by awakening the dead - have failed...The Dead have indeed Read More
Views:
6,987
Photos:
Rating:
-
Reviews:
0

It was only a matter of time...Humans have been trying to play God for too long, and now the bill has come due. In a testing facility, experiments have gone awry. Well-intentioned doctors and scientists trying to extend the length of life by awakening the dead - have failed...The Dead have indeed come back - but not as they were before. They now take life...They are The Living...

Read More

Categories: Haunted Houses | Zombie Hunts & Shootouts | Haunted Mazes / Haunted Corn Mazes | Other Events

Haunted Attraction

Zombie Attraction

Farm Attraction

Hayride

Pumpkin Patch

Corn Maze

Escape Game

Ghost Tour

Halloween Party

Other Attraction